Do you ever feel like, no matter what you do, there's not enough time or space to catch up and breathe?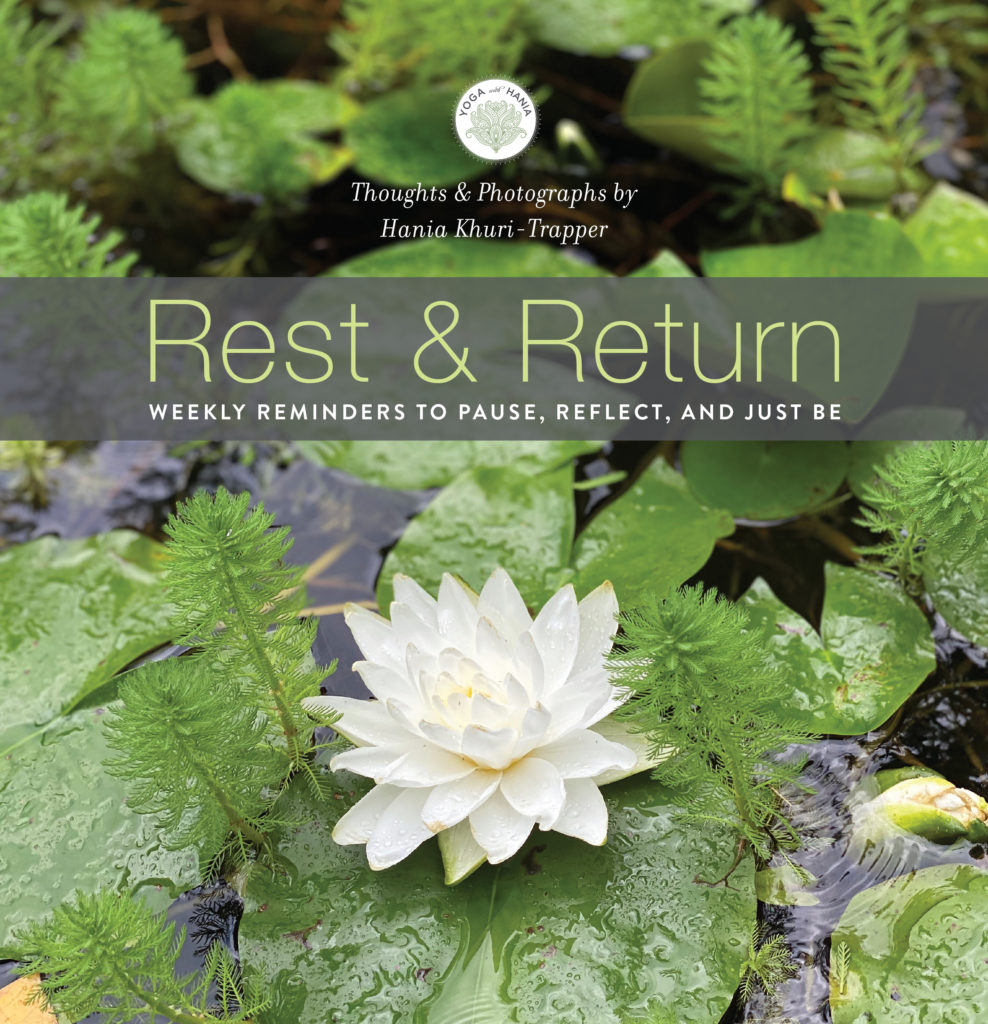 Hania has published her first book, Rest & Return: Daily Reminders to Pause, Reflect, and Just Be, a book designed for those of us who are juggling the pressures of work, family, and the complexities of life. The book's goal is simple: To help the reader move through struggle and find balance in our daily lives.  
With beautiful photography and inspiring stories, Rest & Return offers weekly practical guidance on how to meet yourself where you are. You'll find accessible techniques of yoga, breathing, body scans, meditations, and journaling that create enough space to bring the reader home to their innate loving nature.
Whether you read the whole book in one cozy sitting or scan a page for a quick breath of fresh air while you're on your way out the door, Rest & Return seamlessly fits into your life, offering you simple, powerful tools to approach your days with ease, calm, and compassion.